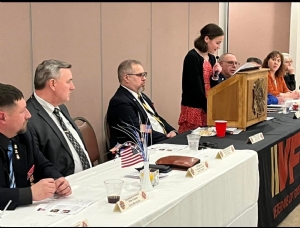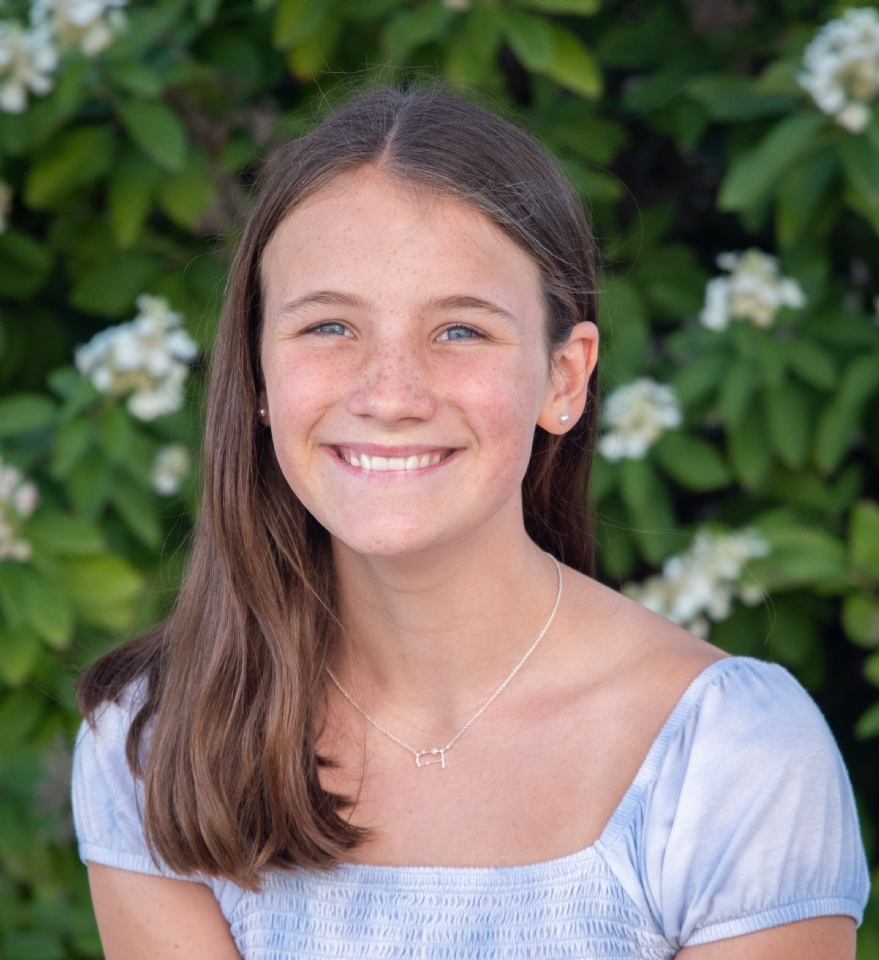 Each year, nearly 68,800 students in grades 6-8 enter the VFW's Patriot's Pen youth essay contest for a chance to win their share of more than $1.4 million in state and national awards. Each first-place state winner receives a minimum of $500 at the national level, and the national first-place winner wins $5,000!
The essay contest encourages young minds to examine America's history, along with their own experiences in modern American society, by drafting a 300- to 400-word essay, expressing their views based on a patriotic theme chosen by the VFW Commander-in-Chief.
This year's theme was "My Pledge to Our Veterans."
The Department of Vermont has announced that they have selected Charlotte Hourdequin, a 7th grader from Richmond Middle School in Hanover NH as their representative for the national competition. Charlotte, who was sponsored by White River Post 2751 in White River Junction, enjoys swimming, playing soccer, and baking. Her favorite subject in school is math We all wish Charlotte the best of luck as her essay travels to Washington, DC to represent the department of Vermont to compete for the first prize award of $5,000.
Click here to see all the District Winners